Why Social Media Wants K Michelle To Let Idris Elba And Their Sexcapade Stories Go
K Michelle has social media buzzing about her past relationship with Idris Elba after reminiscing about how great he was in bed… once again. It's not like the sexiest man on Earth needs anymore praise!
The Memphis singer sat with TMZ's Raquel Harper on her show RaqRants where K reiterates how "passionate" Idris was when it came to oral sex.
The Love and Hip Hop reality star starts off saying, "That was the one person who I learned the most from about business, because he was a f*** drug dealer and DJ and hes a hood ass Memphis n**** forreal with an accent behind closed doors."  Raquel cuts her off and things get real x-rated when she asks K to remind us about the British actor's mouth game.
"He's great. He's very passionate. That was so good. It was just passionate."
For those who don't know, the pair dated for 8 months roughly 5 years ago.
Well while some women can't wait to go home and have wet dreams over this revelation, here's 3 reasons why K Michelle should stop talking about what she used to have with Idris:
HE'S ENGAGED SIS!
Idris is happily taken by his fiancee Sabrina Dhowre who he's been dating since 2014. Now we know he said he would never get married but clearly Sabrina really got the goods if he put a ring on it!
K MICHELLE HAS ENOUGH ON HER PLATE
The singer is also in a relationship. She is reportedly taking applications for a girlfriend as well…
It's been 5 years!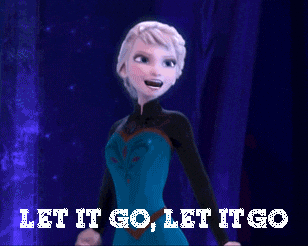 Here's what Twitter also had to say:
KMichelle constantly talkin bout Idris Elba is exactly how these New Orleans hoes be…..living off who they "use to " fuck with

— Kali (@MrHazure) December 18, 2018
https://twitter.com/MizzVanieV/status/1075027985063993344
https://twitter.com/xLivieRose_/status/1075098982429257728
https://twitter.com/abidebra/status/1075097194762522625
https://twitter.com/londononthelow/status/1075087677966508033
Idris Elba is entirely engaged and K. Michelle is giving interviews about their past sex life…why? They dated for a few months like 4 years ago. Fed up is me.

— 2016 (@DaniBeijing) December 18, 2018
If Idris Elba made those same 'great oral sex' comments about K Michelle he'd be accused of being insensitive, sexist and the like. Except by her! She'd be thrilled to know he spoke her name. Cause you know…birds…crumbs.

— Achil-Liz (@BklynSprngWtr) December 18, 2018
Moral of the story, we get it Idris is amazingggg. Now can we all move on and lust in peace?