Former child star Maia Campbell seems to have fallen off the recovery wagon. Over the weekend a disturbing video surfaced allegedly showing the actress back on drugs. The video has quickly gone viral, but now instead of Iyanla trying to fix Campbell's life, it's her former In The House co-star, LL Cool J.
The rapper turned actor posted a photo of Maia on his Instagram account asking anyone with info on her whereabouts to let him know.
In the disturbing video, the 40-year-old actress, who appears to be missing a tooth, is at a gas station trying to score some crack from a man (now known as rapper T-Hood) who is recording her. SMH.
Cool J also took to his Twitter account to urge people to help Campbell rather than just exploit her on social media.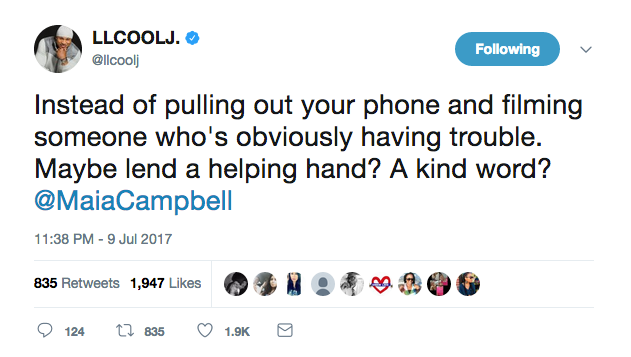 T-Hood responded with a super ignorant video – that we refuse to post – on his Instgram page.
Cool J it seems may have found Campbell. He posted the words "Thank You" on his IG account. Praying he is able to help her get clean again.
Back in 2012, Maia appeared on Iyanla Vanzant's OWN series  "Fix My Life,"  to get her life back on track. She was diagnosed with bipolar disorder over a decade ago and has been arrested several times resulting in her losing custody of her now teenage daughter.